Bullying Is a Journey That No Family
wants to Go Through


We will help you get through it as quickly as possible

The Bullying Cure:
Solving the School Situation

Get the direction and support you need to to get the bullying to stop at your child's school faster than you ever thought possible.



"I'm a psychotherapist and this is a wonderful resource for parents navigating their children's social world and in particular those being challenged with bullying. It's full of excellent practical strategies, provides real life examples and is extremely easy to use. Happy to recommend this product to my clients! 
- Andrea Josson, Psychotherapist 
Learn the Strategies other families have used to get bullying to stop QUICKLY



Learn the strategies & resources that you can use to communicate with the school to put an end to the bullying quickly.


​A proven process to follow with letter templates, our step by step checklists, plan of action and cheatsheets that will guide you every step of the way.


You'll learn how to keep your child safe at school, even when the teachers aren't around.


What to do when the bullying doesn't stop – Solutions that have worked for other families.
​You will hear how other parents have dealt with anger towards their child's bullies.


Learn when it's time to consider changing schools.



"I think parents and educators could both glean useful tips for talking about bullying at home or in the classroom from this course. Bryn goes into fantastic detail about how bullying not only has a lasting impact on a child but what tips and tricks you can give a child to empower them. This course will leave you and your child both feeling empowered to know what to say and do in the heat of the moment." -
Hadlee Grace, Teacher 
Get The Tools & Strategies You Need To Stop a Bullying Situation Today!



Includes our
 Bully Proof Your Child Program Gold video course 
which show you exactly what you need to do to get a bullying situation to stop. How to deal with the school to get the bullying to stop quickly. Learn what other parents have done when the school has been less than helpful, The templates to deal with bullying in this course are worth the price alone. (a $79 value)
Also includes our
 When it is time to leave the school change school.
We will share what's crucial to know so the situation doesn't happen again at a new school.


Includes dozens of additional printable resources to guide you through the process of dealing with the school and superintendent and a whole lot more. (a $63 value)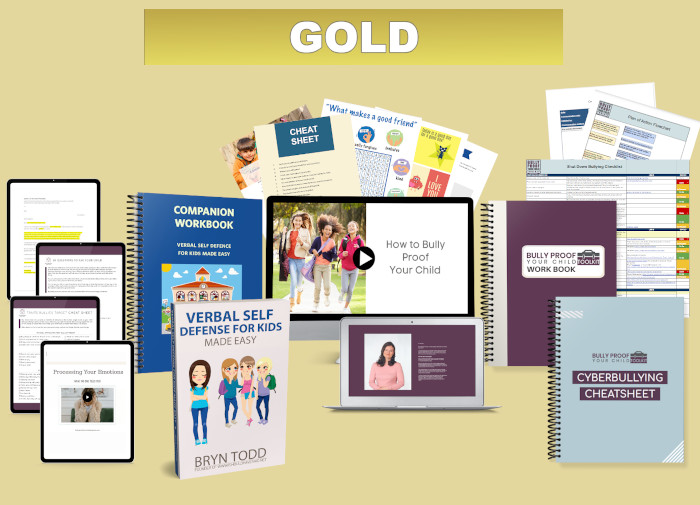 "Like most parents, I have spent time, money and effort developing my children's sports skills and academic skills. Regretfully, I have not done much to intentionally develop their relationship skills. It is unfortunate because interpersonal skills have so much more impact on their overall life experience. The problem was that I never had a clear path on how to develop these skills until I took this course. I love that there is no fluff. It's all actionable and practical. My middle schooler has had trouble with bullies since preschool. I wish I would have had these tools back then. His entire school experience would have been so much better. I'm so glad this course exists to give parents tools to cultivate confident children who have the verbal self defense skills to shut down the bullies in their lives. " -
Alisha
An entire library of videos, done for you templates, checklists & resources to get bullying to stop quickly.


"This course is so helpful. I had no idea where to start when my child was being picked on at school. I found this course to be a lifesaver." - Manjeet S. 
I get it

Hi, I'm Bryn, when my son was in grade 5, his former best friend was a covert bully and turned all of the boys in the class against him. I was determined to figure out how to solve this bullying problem, I knew I had to help my child because the school wasn't going to.
I felt like a bad mom because I had no idea that I even needed to bully proof my child. If I had bully proofed my child in advance, I would have saved my son a lot of stress and heartache.
Our family created a plan of action to turn the bullying situation around. I run the largest self defense web site in the world, and help adults defend themselves when they are verbally bullied.
Traditional methods of don't say anything back to the bully made the situation worse. The bully doubled down on our child when he didn't respond.
I taught my son how to use the most awesome responses when kids picked on him. He slayed his bully with words in front of the class, and all of a sudden the bullying stopped. Now my son knew what to say and how to say it, he was no longer a bully magnet at school.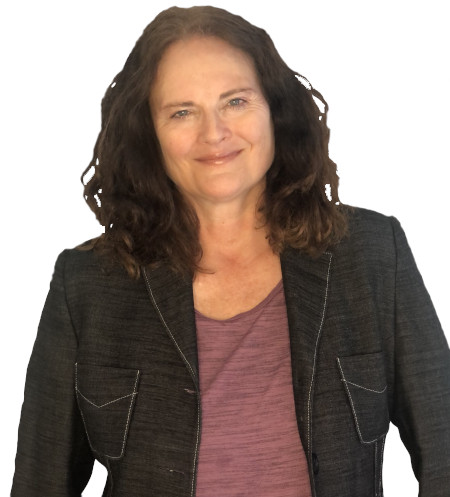 I dug a little deeper to understand why certain kids get picked on and the psychology behind social status and how it works. Using the methods I learned, we rebuilt our son's confidence, and focused on ways he could shine and regain social status with his peers. We filled our son up with so much confidence that he became a leader in his class, and was able to graduate a year early from high school.
I have now helped hundreds of families turn bullying situations around when their kids have been targeted. If you bully proof your child in advance, you can ensure that your child isn't an easy target for bullies at school.