The Verbal Self Defense for Kids Made Easy Bundle
Get the proven system that can stop teasing in less than a week.


(for kids 6-12 years old)
Some kids get picked on more than others

Ever wonder why some kids on the playground get picked on, and others don't? Verbal Self Defense for Kids Made Easy is a step by step guide for helping your child navigate school bullies by learning how to stand up for themselves.
With insight from running the biggest verbal self defence web site in the world, and feedback from thousands of parents and kids testing what works, this guide has got you covered. This program is jam-packed with easy to follow advice for parents and caregivers.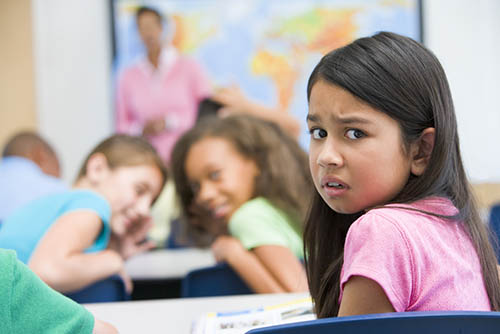 One of my sons had an issue at school with other boys on the playground. They would ridicule him and he would be the punchline to their jokes. Using this course has helped him combat these issues and he shut down the boys using comebacks. This course is great for any parent who wants their child to gain confidence.
Gavin B.

Introducing Verbal Self Defense Made Easy
Verbal Self Defence for kids Made Easy
 is a secret weapon that will teach your child how to effortlessly shut down bullies in record time. Your child will learn how to stand up for themselves without being unkind. 


Verbal Self Defence fo Kids Made Easy (Valued at $29)
Workbook (Valued at $19)
Cheat Sheets telling you what to say in any situation (Valued at $9)

The verbal self defense techniques have helped my family and my daughter immensely. My daughter has had incidents at school with mean girls. She was able to use what she learned in this course and snapped back and since then she has not had any further problems. I would have never been able to put this all together myself and I would recommend this to anyone with children.
- Anne, mom of two

Your child will have the skills to shut down teasing and mean comments


Come Away With


 Learn the tactics confident kids use to shut down bullies with clever comebacks and assertive language. 


Discover the traits that bullies target, and how you can set your child up not to be a victim. 


Gain a clear understanding of why your child must be allowed and trained to use their voice to stand up for themselves with other kids. 


Learn why some kids never get picked on while others are targeted by bullies. 


Hundreds of clever comebacks your child can use to flip and push back on the most common put-downs at elementary school. These comebacks are clean but highly effective, so your child won't get in trouble for using bad language at school while still defending their boundaries. 


Easy to use practice scripts that teach your child how to respond to bullies or children who are picking on them.

If you want to teach your child the skills to respond to teasing quickly then you won't want to miss this program.
Gina K.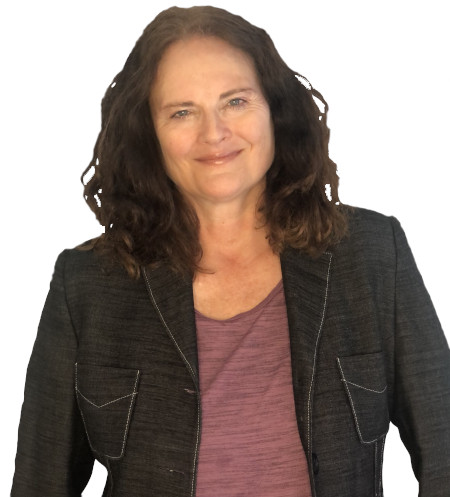 I get it

Hi, I'm Bryn Todd and I feel your pain worrying about your child. I understand. Because I used to be in that situation too...
When my son was in grade 5, his former best friend was a covert bully and turned all of the boys in the class against him. 
We reported it to the school they tried to make it into a minor incident, even though the boy had encouraged other classmates "to hunt" our son down on the school playground.
The school hadn't even noticed that our child had been sitting alone at lunch for over a month.
It was so stressful...
I constantly felt guilty because my child was having a terrible time but I didn't know what to do to help.
Traditional methods of don't say anything back to the bully made the situation worse. The bully doubled down on our child when he didn't respond.
I was determined to figure out how to solve this bullying problem, I knew I had to help my child because the school wasn't going to.

Finally, our family created a plan of action to turn the situation around. I run the largest self defence web site in the world, and help adults defend themselves when they are verbally bullied.


I taught my son how to use the most awesome responses when kids picked on him. He slayed his bully with words in front of the class, and all of a sudden the bullying stopped. Now my son knew what to say and how to say it, he was no longer a bully magnet at school.
I dug a little deeper to understand why certain kids get picked on and the psychology behind social status and how it works.


Using the methods I learned, we rebuilt our son's confidence, and focused on ways he could shine and regain social status with his peers.
Parents visiting my verbal self defence web site kept asking me to write a book for their kids who were getting picked on at school.


I created a program called Verbal Self Defence for Kids Made Easy and was really turning situations around for kids at school who ere being picked on a publicly humiliated by classmates.


Going through a bullying situation is so stressful, and something I would never wish on anyone. 


If you bullyproof your child in advance, you can ensure that your child isn't a an easy target for bullies at school.
And now I'd like to help your family bully proof your child.

There will always be kids who say mean things. My daughter has been made fun of by some of the boys at school, and felt helpless. It is a relief that my daughter now has the skills to emotionally win by dealing with these kids who tease.
- Atley, mom of four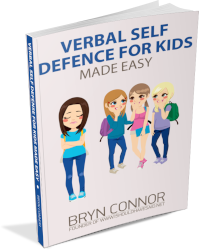 Book

Verbal Self Defense Made for Kids Made Easy
will teach your child responses to the most common bully slurs in elementary school. Through personal stories Bryn will inspire you to find the right words for any situation.
 Help your child overcome the destructive cycle of just taking insults on the playground.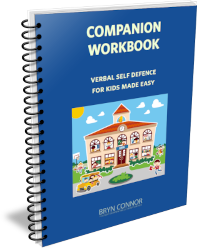 Companion Workbook
A workbook that walk you through uncovering the problem and the
 steps that your child needs to take to stand up to a verbal bully
. Simple Instructions that are easy to follow. You will learn the process of being ready for mean kids and tips and tricks to prepare. Develop a concrete plan for the next time your child is picked on.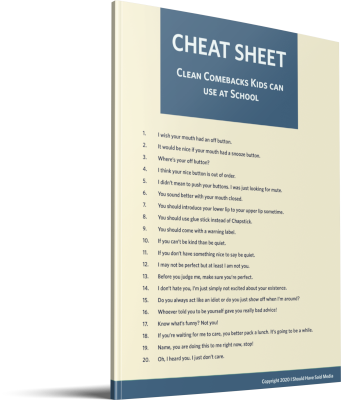 Cheat Sheets


A list of dozens of clean comebacks that can be used in any situation. Best of all, these comebacks are clean, which means you can use them in front of the teacher without getting in trouble.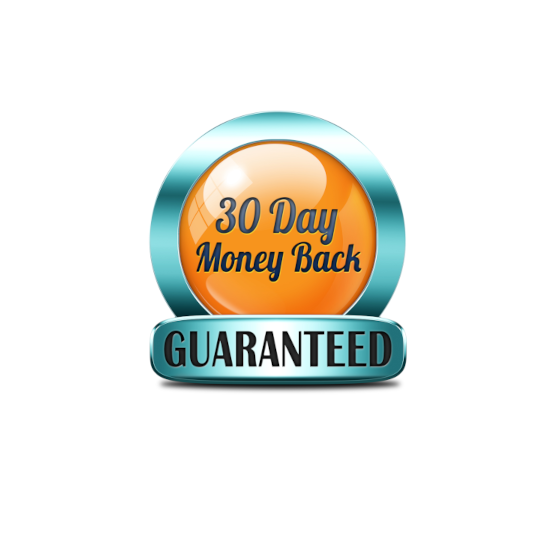 And if you're not 100% satisfied... neither am I.

We are confident that you are going to love the Verbal Self Defense for Kids Made Easy Digital Bundle, but if for any reason you are not satisfied, we do provide a 2 week money back guarantee.

But I'm super proud of the products I create and I know anyone who buys them and implements the strategy will be thrilled with their purchase.

So what are you waiting for?

This is completely risk-free...
Frequently Asked Questions
What if I am unhappy with the bundle?
We want you to love your bundle! We offer a 30 day happiness guarantee. Just email us at

[email protected]

if you need a refund.


Is a printed version available?
This is a digital product, you will not receive a physical copy of the books in the mail. The books are in EPUB format and pdf format. The workbook and cheat sheet are in pdf format. The books are easy to print on standard 8.5 x 11 inch paper. Note printing on a laser printer will be much cheaper than an inkjet. 


Is the bundle really worth the cost?
Absolutely, it's worth it!
We promise that you will not find a better, more practical, and more comprehensive resource at a lower price.


How soon is after purchasing, will I receive my product?
Instantly, as soon as you purchase. You will be able to login and download the bundle.